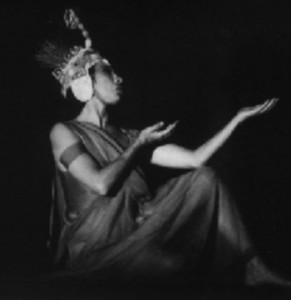 This dance starts with a remembrance of the sensations that influenced me in my birthplace, Yucatan, Mexico. Self Portrait reflects upon the frescos of Bonampak in the Maya's land filled with magic, art, history, mystery, and plastic forms like the painting and sculptures of the Mayas full of beauty, energy, and nature.
The dance reflects childhood memories, fears, need for communication, and yearning for love from adults. It reflects inner feelings and astonishment at life.
Accompanying music is an original score composed by Antonio Russek for Self Portrait.