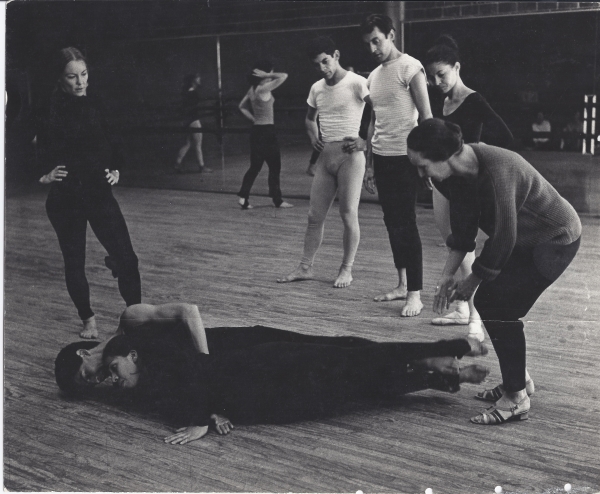 "I feel like Limón is very much alive, because we're all doing his work and following his path – 'from the horse's mouth.' His death was not real to me. I talk about him all the time. Limón is still very much alive," Betty Jones, my former dance teacher said during an interview with me on October 13, 2012. Also present were her husband Fritz and Francesca Todesco who is a dancer with the Sokolow Theatre Dance Ensemble.
"I was the beginning. Almost all the others have since passed on," Betty Jones said of her role with José Limón Dance Company. Aside from Jones, only Sarah Stackhouse is left. Stackhouse was part of the Limón company when I was in New York for the first time. She is in Munich reconstructing many of Limón's pieces, according to Jones.
"I don't make dancers. I just dance and teach technique," Jones said. Jones teaches in major European cities, principally in France and Italy, and she'll teach alongside Todesco for Sokolow's spring and fall season. Fritz, meanwhile teaches in Japan once per year. The Jones' had a studio – the Jones Ludin Dance Center – in Hawaii for seven to eight years, but it became too expensive to operate and it went defunct.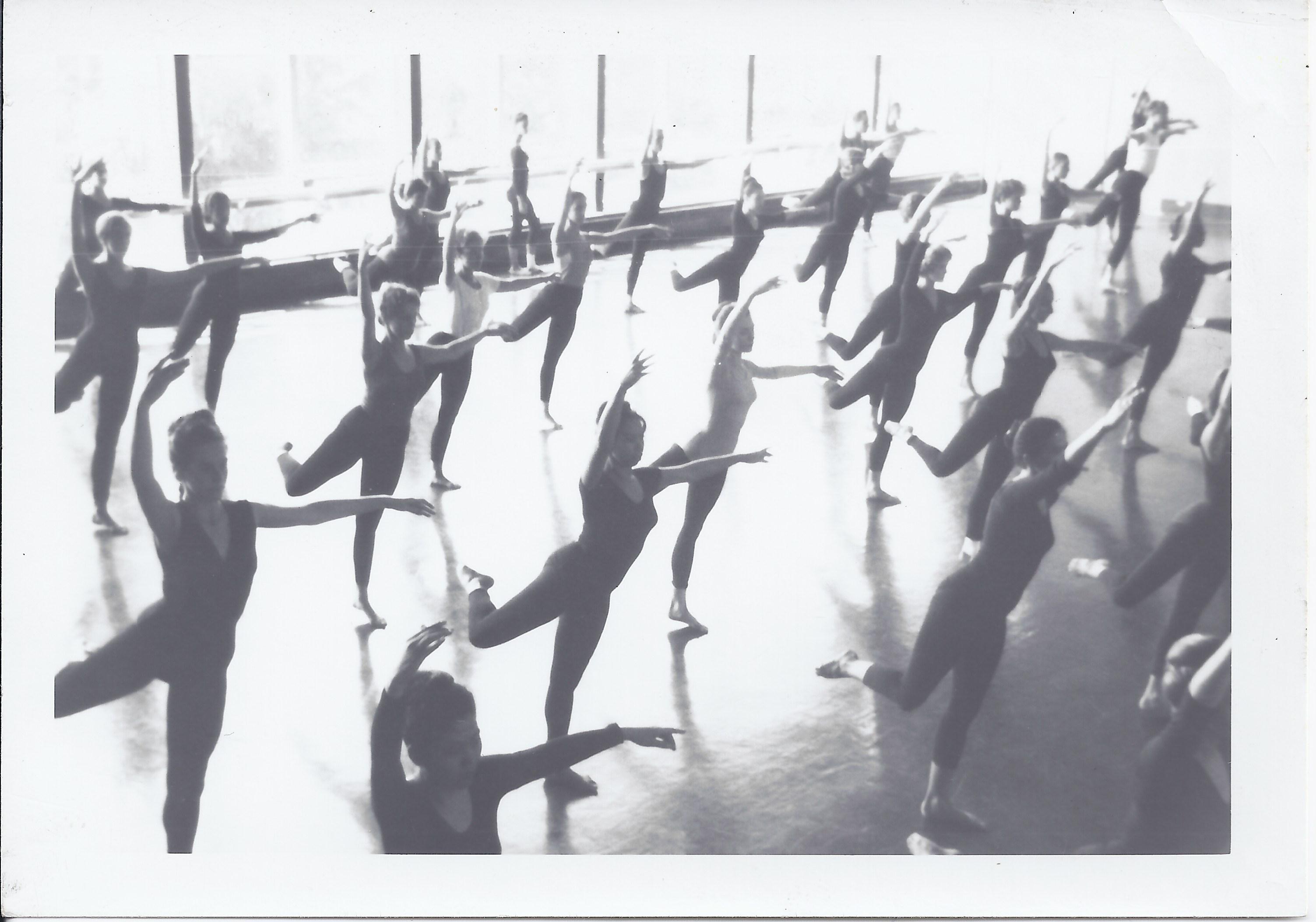 The Moor's Pavane
Jones met Lucas Hoving in Stockholm and was in Limón's original The Moor's Pavane. "It was a very beautiful piece," she said. The dance was based on Shakespeare's Othello. Lar Lubovich made a version of The Moor's Pavane for American Ballet Theater, but the dance used Graham Technique and different music. It was not successful. "Limón's piece is a classic. Limón's personality cannot be duplicated. You can try to be like someone else, but there is only one original. Limón Technique is very popular everywhere, especially in Mexico," Jones said.
Javier Francis
Jones met Javier Francis, who was my teacher. Francis once told me, "if you leave dance – with this stick, I'll break your legs!" Jones had met Francis while assisting Limón in Mexico City. Francis died long ago.
The Rise and Fall of "Dancers We Dance"
Tatiana Zugazagoitia studied ballet in St. Petersburg, then joined the Jones in Honolulu. They had a company – "Dancers We Dance," which lasted for nearly 12 years. Fritz Jones choreographed and guest artists would come in from New York City and Japan. The company was closed in 2004. "We don't have many foundations in Hawaii. When the economy [failed] in Japan, our funding was cut. Hawaii is very tied to Japan," Jones said. She went on to explain briefly how dance funding works. "The top three or four companies are given money. The rest get nothing. Now, you have to be invited by the foundations to even ask for funding, then go through a major process."
Betty Jones Meets José Limón
Jones met Limón at the Ruth St. Denis Studio in Becket, Massachusetts, which Jacob's Pillow Dance owns. "I was a scholarship student. Limón was teaching for a week – around 1945. I loved his technique. I loved how he paused to find the erudite word. He was somebody after my heart. Limón taught a technique: walking and rolling the body at the same time. It isn't easy," Jones said. She new Ted Shawn and Pauline Koner who tore her Achille's Tendon. Koner was the "eternal guest artist" of Limón and played Emilia in The Moor's Pavane.
Limón accepted Jones into his company in 1947. Carla Maxwell became the Artistic Director of Limón Company while Jones was there. "I was asked to direct, but I did not want it. I do not have the ability to fund-raise," Jones said. Ruth Currier directed for a few years, then Maxwell took the job in 1978. Maxwell was a capable director and she joined the company in 1965.
Brief Background of José Limón
Jones shared some of José Limón's background. He is the author of José Limón: an Unfinished Memoir. "He was an art student, a painter, saw Harold Kreutzberg and Yvonne Gerogi's performances, then went to Doris Humphrey and Charles Weidman. Limón served in World War II, then became the Artistic Director of his company. Limón Technique is an evolution of Humphrey's. She was his principal influence," Jones said. She continued, "Humphrey was the most unique choreographer of that period. She was a very special woman and she came from a small town in Illinois." Humphrey, Weidman, and Graham were in the Denis-Shawn Company, then they split up and did their own works, she said.
Betty Jones' Early Life
Jones was born in Pennsylvania and her family moved to Albany, New York, thence to Delmar, New York. "I started like all little girls with ballet and tap. I have a military tap costume. I went to Jacob's Pillow for five summers in a row. I wanted to be a ballet dancer, but met Ted Shawn. I was told I was too old to be a ballet dancer and started studying with José and found my home – my most joy," Jones said.
Limón's Popularity in Mexico
Jones performed for the United Service Organization (USO) in 1945. Limón started his company in 1946 around the age of 38. He was more popular in Mexico than here in the United States, Jones said. "In 1957 we toured Europe everywhere. Reviews said 'he was 49-year-old; unheard of' He was promoted by the State Department," she said.
"Limón's picture was on kiosks throughout Mexico. He felt like he was a star. Miguel Covarrubias brought the Limón Company to the Institutio Nacional de Bellas Artes in Mexico City. He stayed in New York, but traveled to Mexico. Limón was shocked that they paid $1,000 for a feather on a costume," she said.
Jones said "Limón wanted to be independent, which costs a lot. He did not want to abandon Humphrey's technique." Jones said she was most faithful to Limón's company. "It was beautiful and unique in that we stayed together a long time," she said.
Command Performance for Pres. Johnson
Jones recounted her involvement with the The Moor's Pavane. She already knew the story, having worked as an usher at the Schubert Theater where she saw Othello eight times a week. She did a command performance of The Moor's Pavane for President Johnson and his wife Claudia Alta "Lady Bird" in the East Room of the White House. Neither Pres. Johnson nor the First Lady knew the underlying story of dance. Jones recalled the chandelier donated by Harkness which the dancers had to avoid. "The King of Morocco and his sister were there," she said. Jones played Desdemona. She recounted how "Lady Bird" said, "I hope you win," while Pres. Johnson could only say, "boy oh boy oh boy."
Differences Between Limón and Humphrey
According to Jones, "Limón felt like Mozart." Fritz noted that "Limón did not share his ideas." Betty said, "You went in and rehearsed. Each theme involved the body roll. Doris always had a cane and José was always there with her. Doris would tell you how to move. José would show a movement, and if you didn't get it, he'd change it."
Limón Technique Inspiration, Not Code
"I enjoy teaching. José did not want his technique codified or copied. He wanted it to be the inspiration and he wanted it to be creative," Jones concluded.
I was studying at the Mexican Academy of Dance when I earned a scholarship from Mexico's National Institute of Fine Arts to study with José Limón in New London, Connecticut. There, I studied under the tutelage of José Limón, Betty Jones, Martha Graham, Lucas Hoving, and Louie Horst.